沒注意到,就這樣公開了....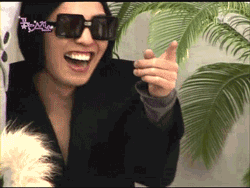 gd(哈哈哈,笨蛋!!!)
你還說咧,人家iu把你的歌的這麼好聽我真是要哭了

主持人著迷的樣子讓我笑了,真是太北七了,聽到觀眾笑聲我還以為我在看尋笑人.....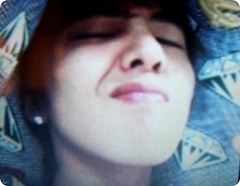 gd(那也要本來歌就做的好聽阿)
也是,不過縮哩縮哩那句高速版的歌詞讓我笑了= = IU 你好樣的XD

林依晨"螢火蟲"

我想我感動了,這個故事,東海你幫韓庚哥報仇了XD


07/03(金)フジテレビ系「キャンパスナイトフジ」

<圖:vipz>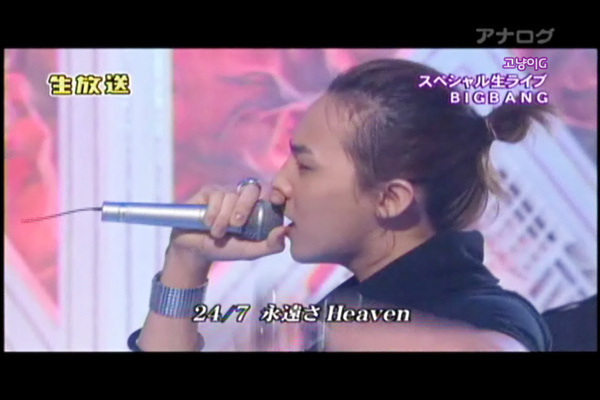 gd你終於正常了= =b,但前面的gv讓我很想關視頻(笑)
整段訪問變成著重在大成喜歡的類型,大成明明就開出條件但又說怎樣都喜歡,這人很綜藝阿= =
我只注意到旁邊有個男諧星常上男女糾察隊xd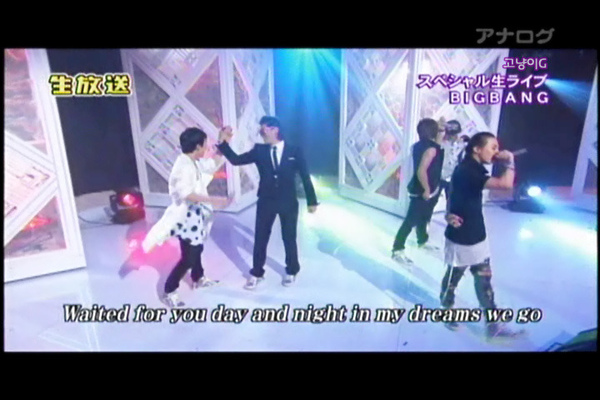 6;18 tv並不是在玩,旁邊的室友組就好好的,我想是因為top都不動,勝利太好動
搞的他們自己很忙掉拍了xd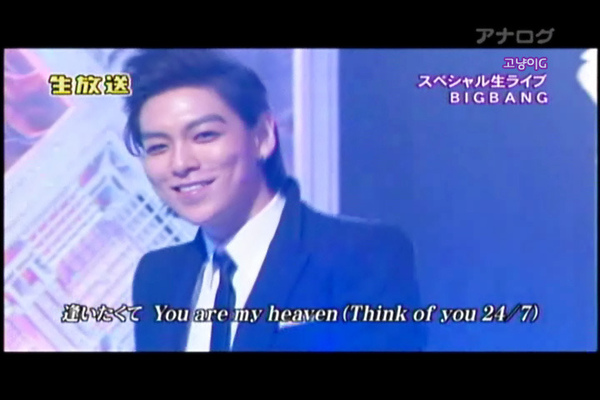 TOP(真是不好意思)
這兩個日文不好的因為訪問派不上用場,所以....唱歌的時候都狂放電= =
小妞你克制一點= =+ 到日本沒有老楊管你就開始亂來了你,心花開的很明顯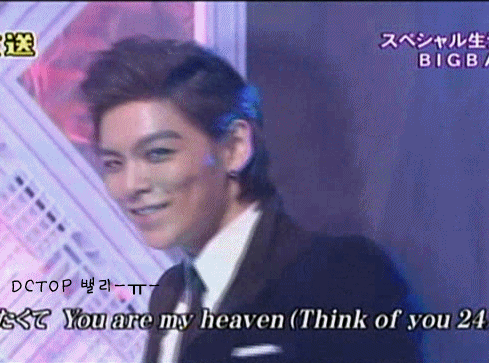 TOP(嘿嘿,社長你管不到我~)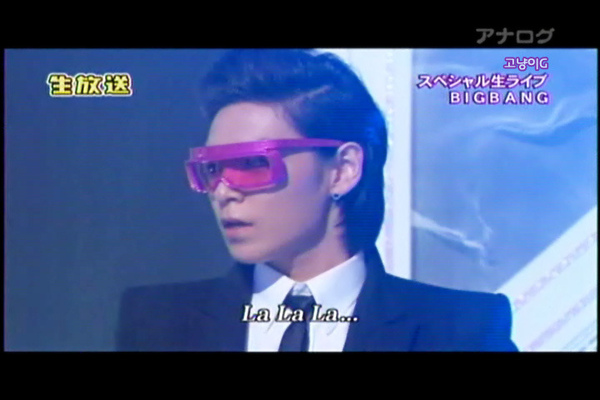 是說摘掉眼鏡的時候,攝影師晃了好大一下,請問是被電到了嗎?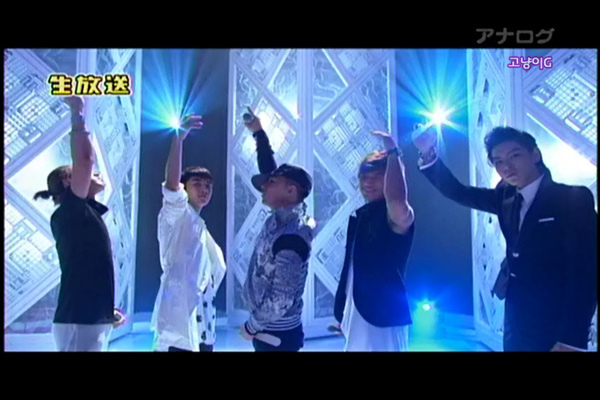 090702どーも☆キニナル

有中文字慕但很模糊= =





小妞你一定要抖腳嗎....

<圖自截的很糊,只是想跟大家說要看的點,請不要介意,清楚的感謝阿雪>
橘色的字是事實其他多半是我捏造的xd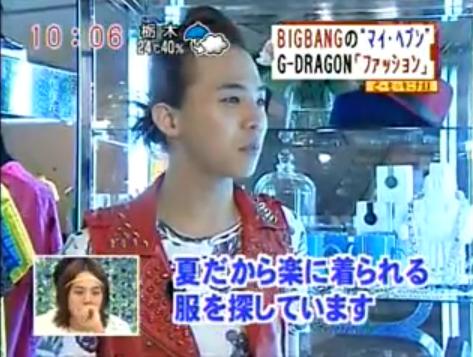 她們送GD的禮物是帶去HIP-HOP風的店,他說他喜歡原色的衣服→就是那種很鮮豔的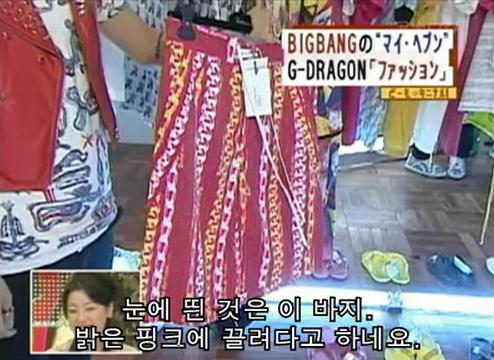 我想我真的跟不上GD的眼光,挑了15分鐘以後....
聽到gd說要穿去海邊玩的女主持人,邀請了gd一起去
gd先露出一點點為難的表情,然後爽快的答應了= =+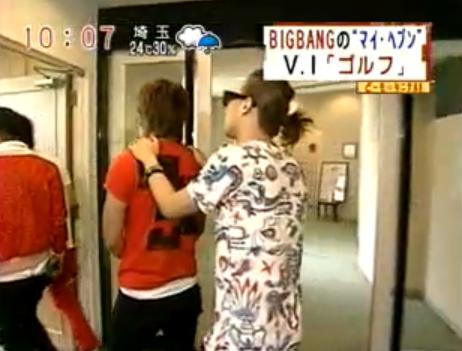 龍貓車,想搭乘嗎大家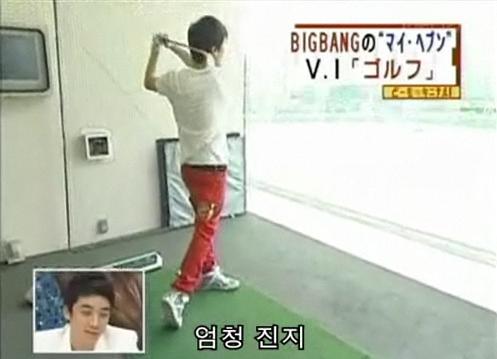 送勝利的禮物是去打高爾夫,他爸是高爾夫球選手,所以他從小就在打了
不過李勝利你真的很會把妹,卡油卡的太明顯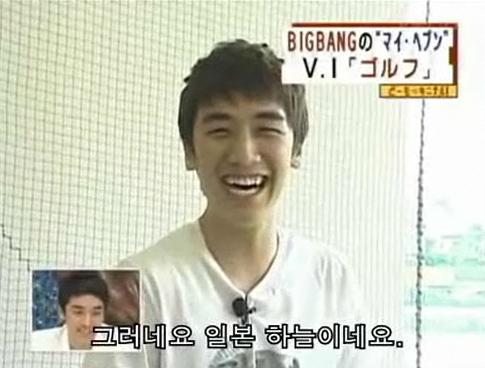 不過這樣聽下來,他的日文發音是真的優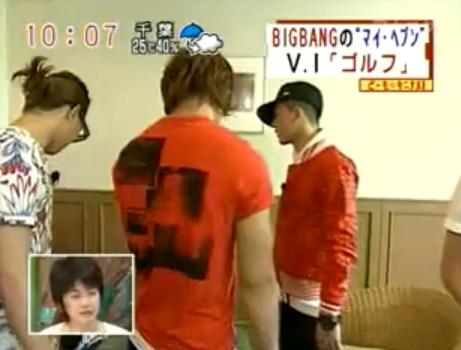 這幾個一聽到是VI的VIP室,也就是她們不能玩的時候,就自己開始找地方坐了....
是有這麼不感興趣?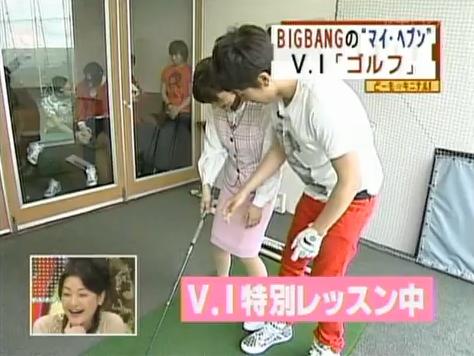 親切的勝利,如果你以為我截這張是想罵勝利亂卡油,那你就太不了解我了
重點是後面的YBGD!!!!!!
直到我看到清楚的視頻,才知道原來是gd不知道為什麼在摸永裴的膝蓋
是的,我重看了10遍(笑)然後永裴就用手把gd的撥掉(東永裴你這個壞蛋!!!)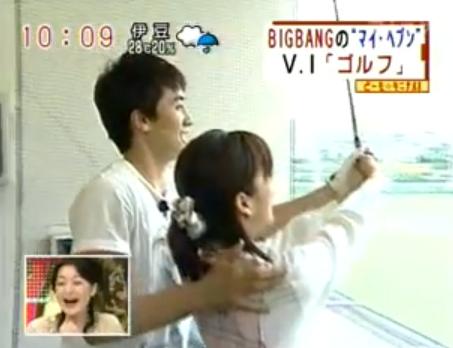 油就要像這樣卡,重點是結束還約主持人以後一起去打高爾夫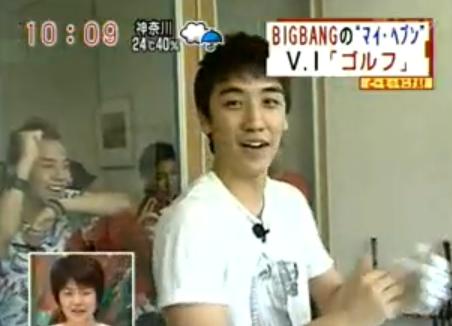 羨慕勝利的GD,因為禮物就只有那個人可以收,所以這裡的油只有勝利一個人可以卡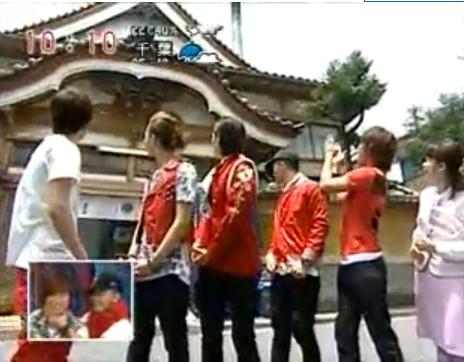 感謝這個節目,讓大成寶寶終於如願的去泡湯了(哭泣)
結果這個願望一實現,新的訪問他就換說想要去海邊玩,你這個人...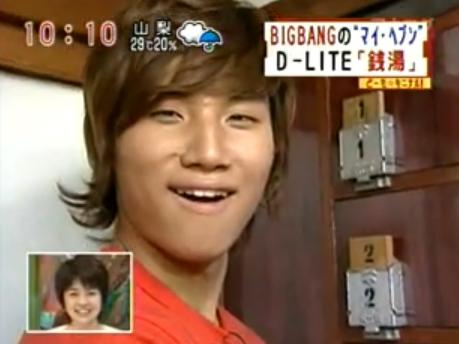 大成(你不想嗎?)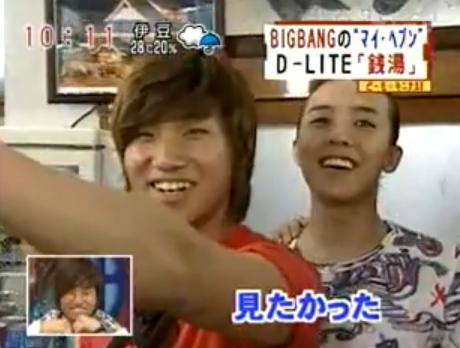 大成(富士山!看到了)→日本溫泉我一直不能理解的地方,就是一定要畫一個富士山在牆上
這張純粹是GD湊上前的瞬間感覺真是太舒服了.....所以就忍不住截了
而且有個人的手就這樣...小小的卡了油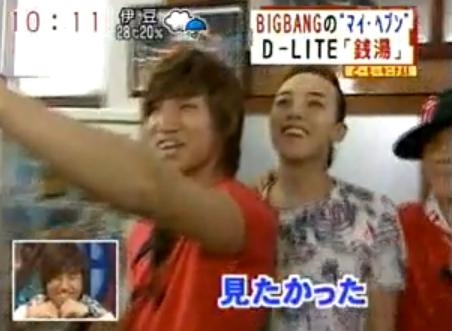 是東永裴@ @<喜>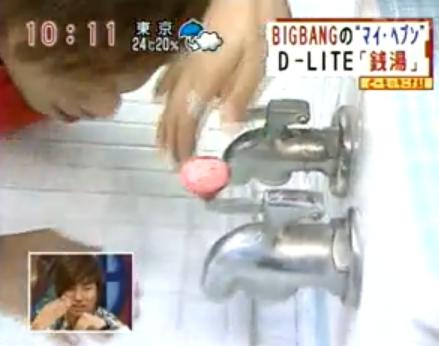 我一直不懂這裡東永裴是不是故意的,因為大成不會開水龍頭,永裴順手就....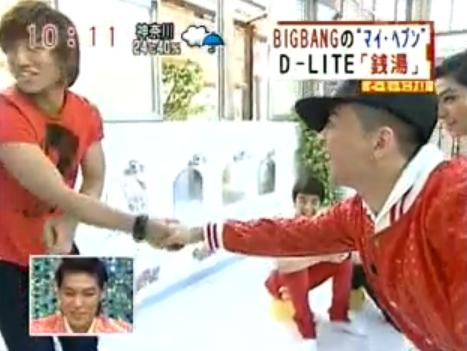 雖然永裴道歉了,但我覺得永裴的天然呆真的是一輩子都改不了了.....
至親筆記的淩波舞讓我很難忘,這呆子....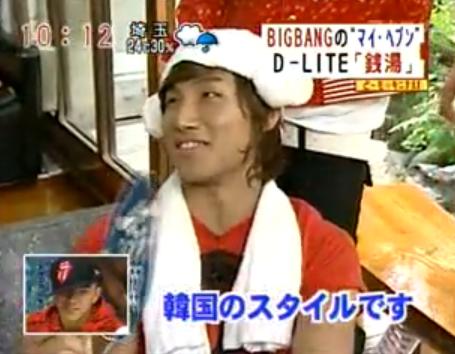 也沒拍到他入浴,真的有讓他泡湯嗎?(懷疑)
而且姜大成你在驕傲什麼我真不懂!!!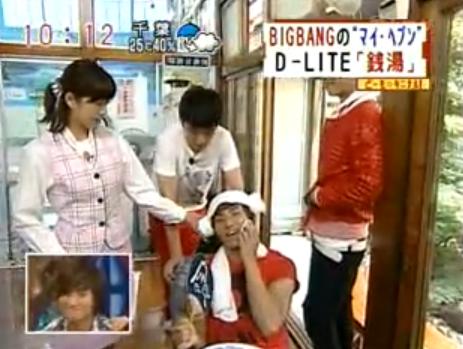 勝利你是為了女主角還是永裴還是自己而接近大成的呢?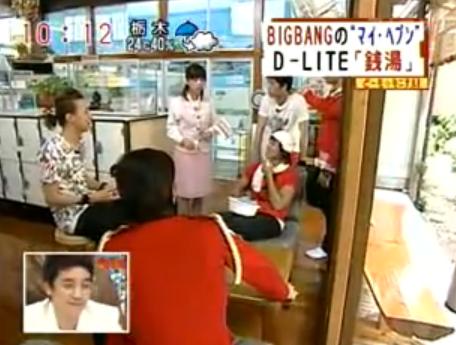 耐人尋味的一個畫面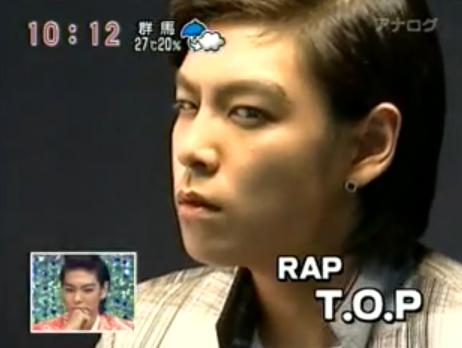 TOP是宅男,所以帶他去了公仔店,他一定是在想為什麼要用這張,他有更多好笑的照片阿 ...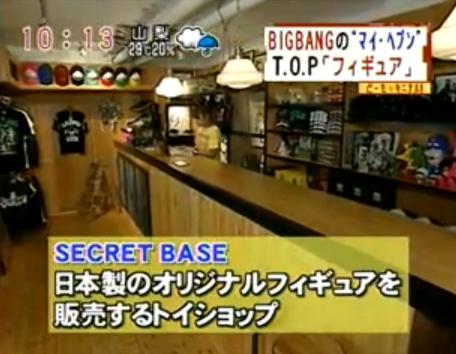 一進去就用日文說"全部都是朋友"
到底是哪裡來的認知? 超宅的,你一定會自己在房間跟你的朋友訴說你今天的沮喪之類的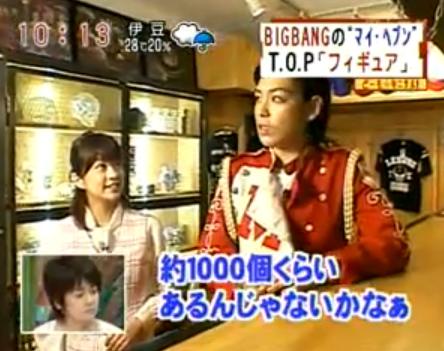 他說他家裡大約有1000個公仔....
我要是你媽我一定打死你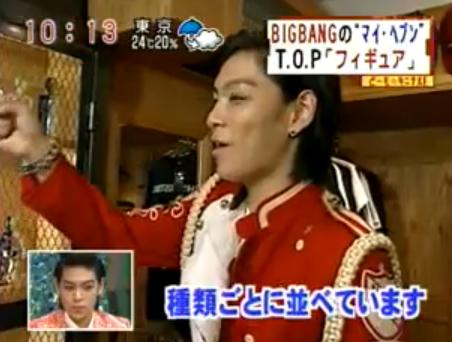 會依種類排好,還會一組一組的放讓她們當朋友= =+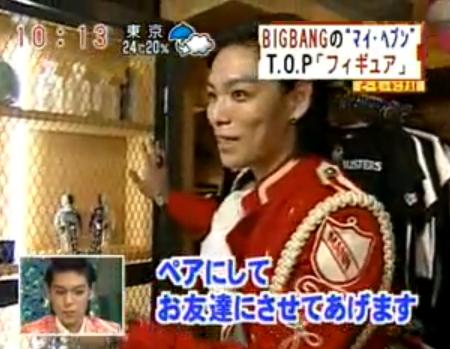 找你唱'親辜'這首歌的時候你應該很開心吧,你終於可以唱給你家的公仔聽了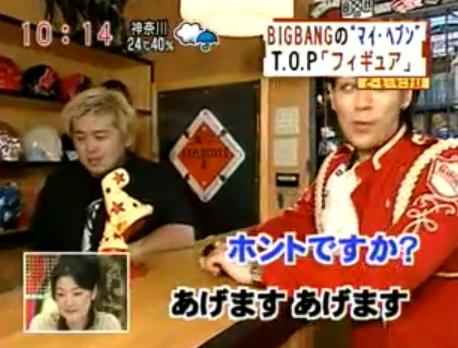 店長是個好人,竟然說要送他
top(我以後會再來的!!)
店長(你絕對不會再來的!)→看來他有心靈上的創傷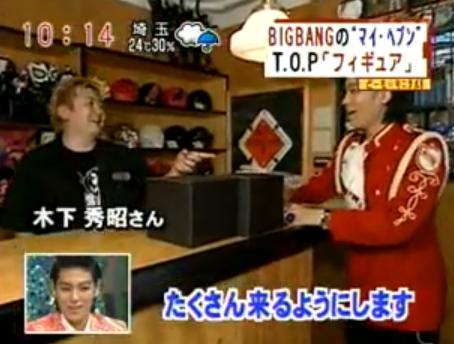 所以製作組很貼心的打出店長名字宣傳當致謝
top(謝謝)
店長(不客氣,有需要這麼小聲嗎?)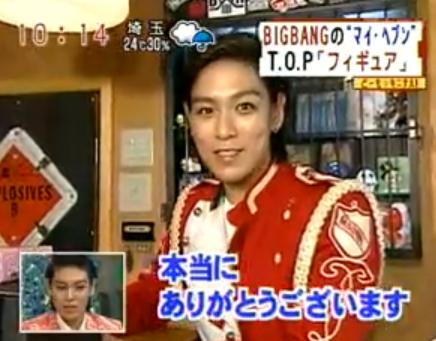 <緊張>top(真的很感謝你)<大聲>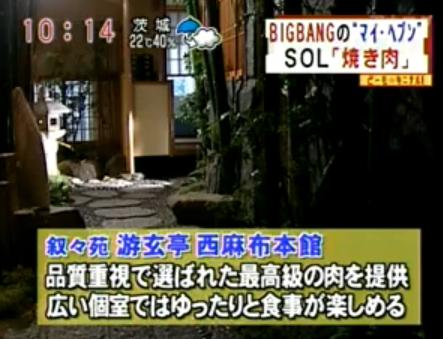 永裴是去燒肉店,他好像也說很久了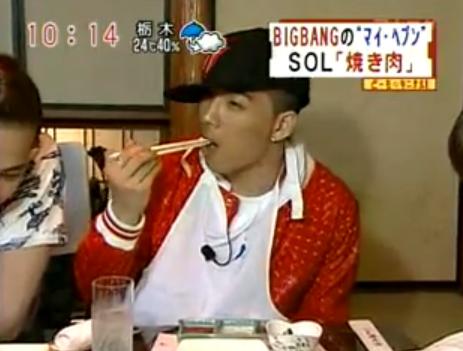 穿圍裙也太誘人,請宅配一隻東永裴到我家謝謝!!!!!!!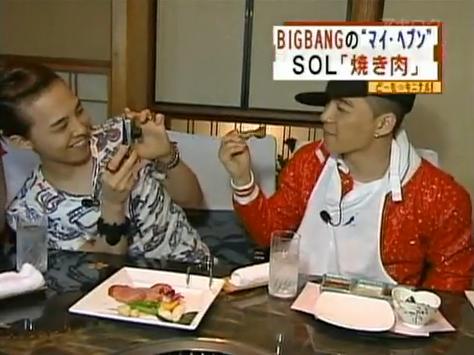 爸爸幫媽媽拍吃東西的照片,讓我整個熱血了起來,何不示範一下餵飯??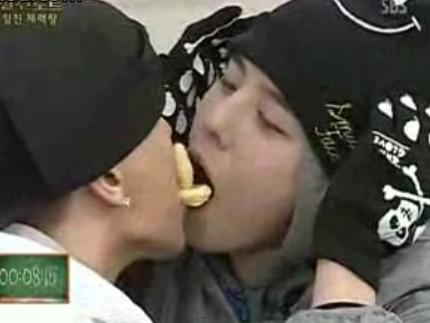 多好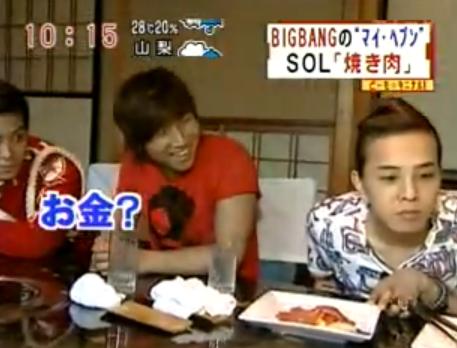 GD(永裴說他不要....)<失落>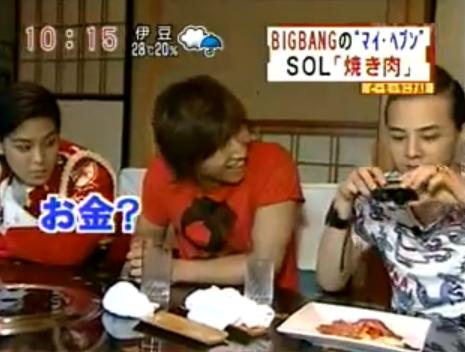 主持人(一個星期大約吃幾次)
永裴(一個禮拜五次)
主持人(這樣...沒問題嗎?)
大成(你說錢嗎?)
而完全不想理會主持人的權雞低,就自顧自的看起永裴的照片了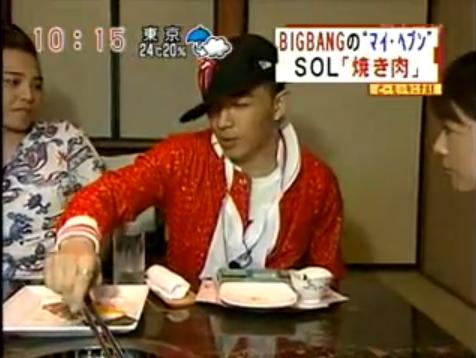 永裴(給他餵我還吃的到肉嗎?)
也是,可能他會連你的舌頭一起吃掉吧
GD跟TOP拍咖拉咖拉狗的MV都看到兩個一直再吃....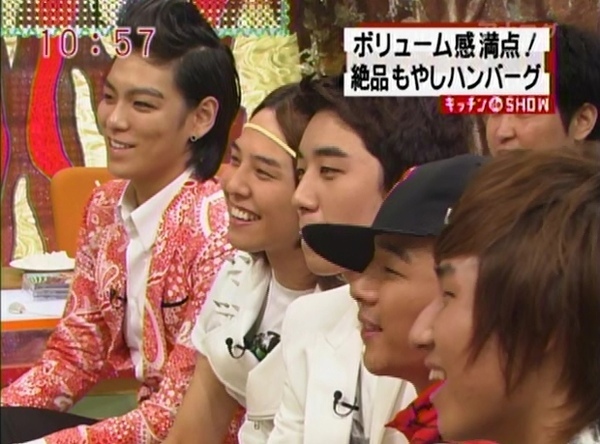 那個黑黑的大叔不斷的說著韓文來逗BB笑,東永裴你整個很誇張,傻傻的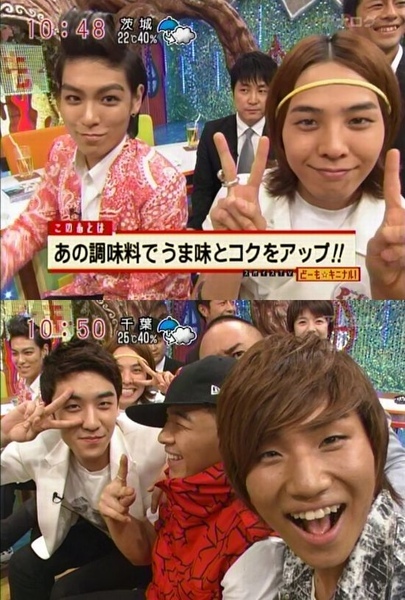 我覺得TG漲的很像? 可能是笑容的弧度一樣吧....
但我不得不說,TOP你這套衣服只有日本搞笑藝人平常有穿....
接下來是要看她們吃飯的禮儀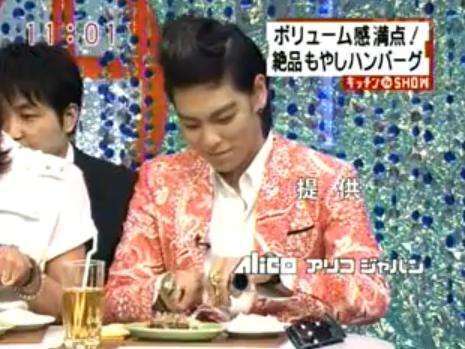 這個人他,戴很大的戒指切東西我就覺得累,突然想到他拍IDOL WORLD也為了吃牛排放棄男主角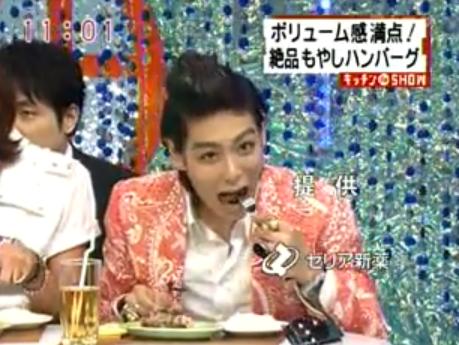 嘴巴張超大! 一口就進去了= =!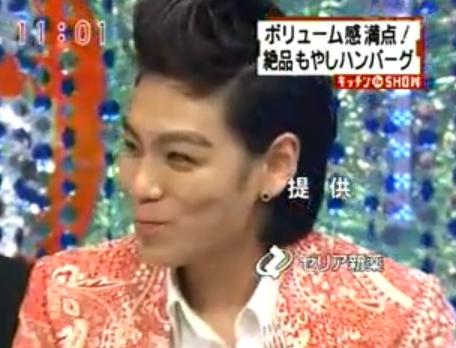 這個人,只要有吃的他就開心了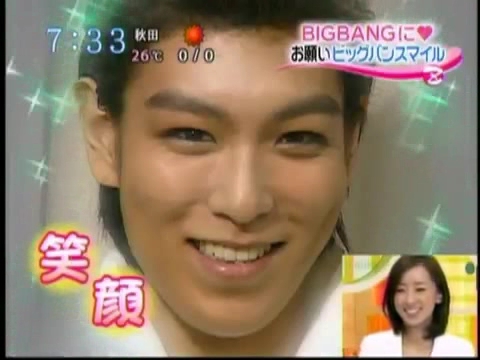 top(沒錯!!)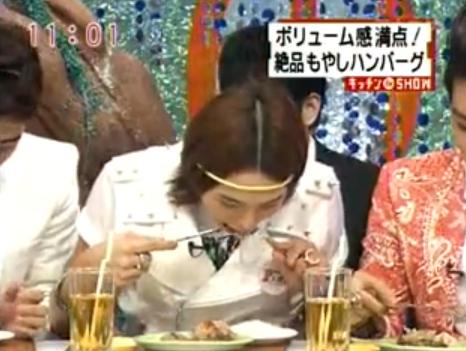 權志龍拿刀叉很正統,而且也很又秀的吃,嘴巴超小= =b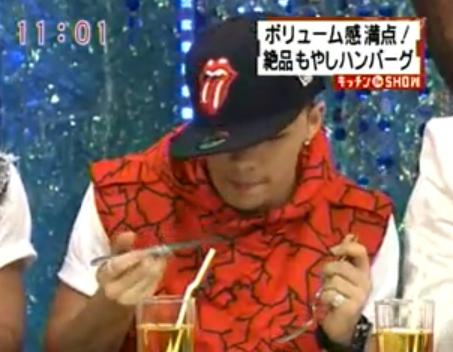 東永裴拿刀叉超小孩子的= =,可是姿勢很可愛,舔刀子那裡很誘人~
另外兩隻的吃相都沒拍到,可惜= =

<圖;vipz>
感謝as,http://tieba.baidu.com/f?kz=604691009 中文翻譯在gd吧
要到我有空才會打成文字版,但我最近....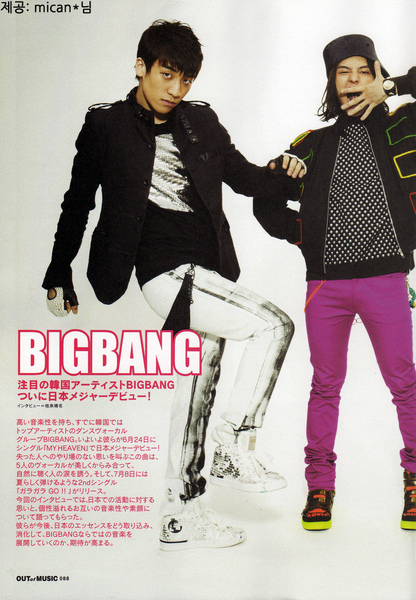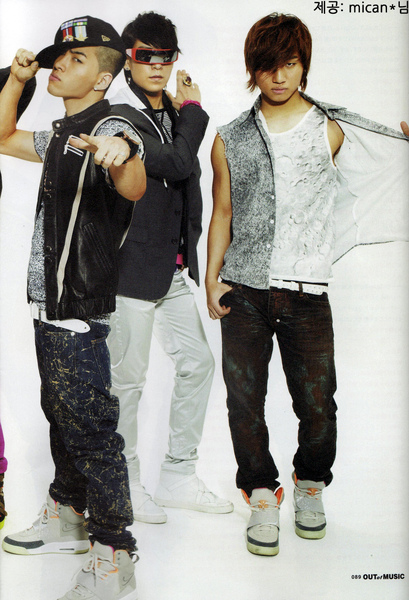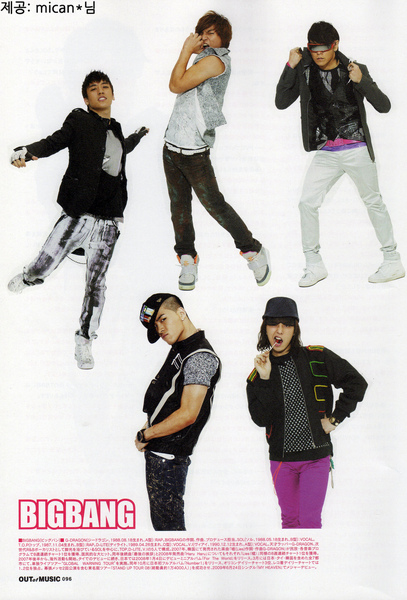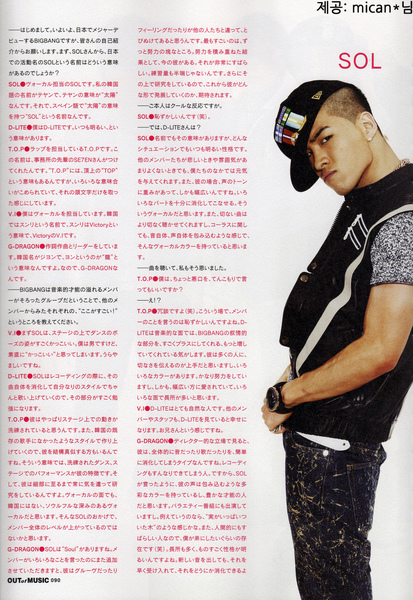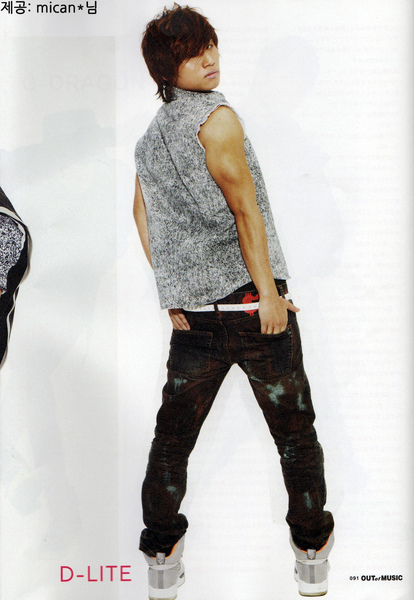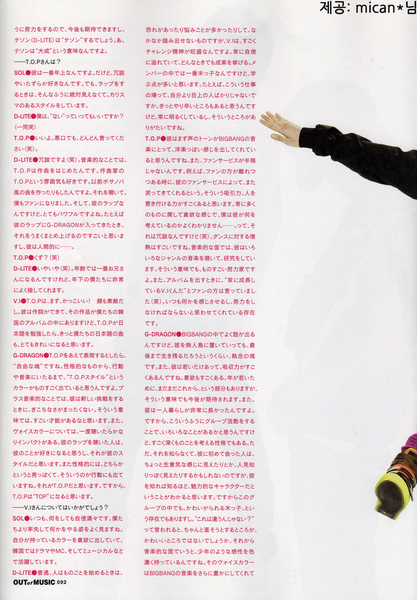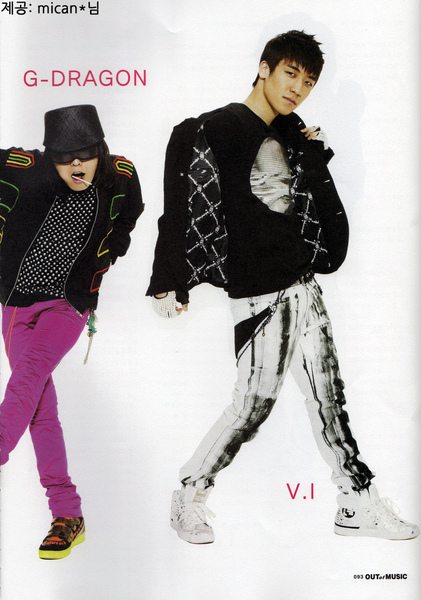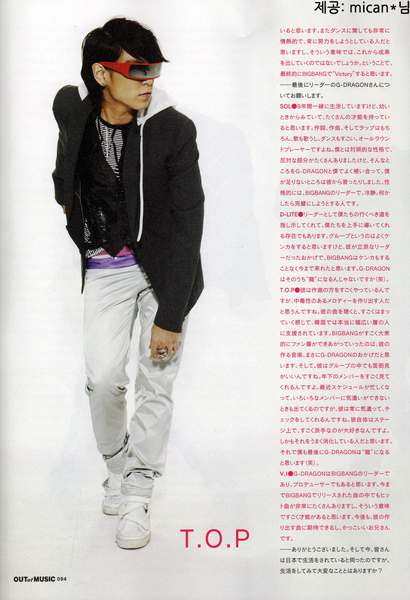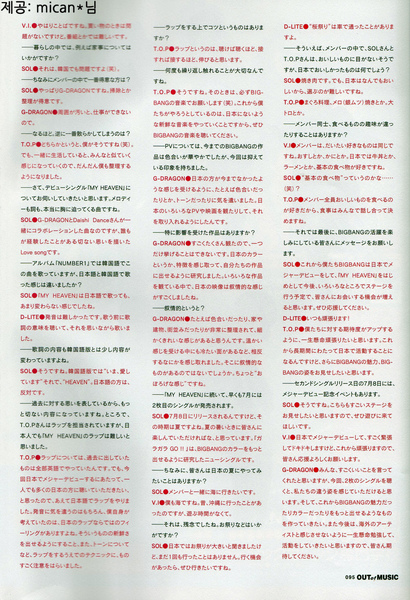 縮小是為了讓畫面看來一致,存圖應該是會看的清楚字的
中文等論壇,或等我有空翻英文,雖然我英文日文都不好→老話一句
感謝太陽fansite!!!!! 我愛永裴飯XD

First time meeting you. Bigbang finally debuting in Japan's mainstream music field, could you please introduce yourself? Starting with SOL, what does your name 'SOL' mean, that you are using during your Japanese activities?
SOL: I'm SOL; I'm a vocal. My Korean stage name is Taeyang which means "Sun". In Spanish, the word "SOL" means "SUN".

D-LITE: I'm D-LITE. This name means 'always bright'.

T.O.P: I'm TOP; I'm a rapper. This is the name that Se7en who's a senior in our company, made for me. The name "T.O.P." can also mean 'the peak, the top"; there are many ways you can define this name and I brought the initials.
V.I: I'm a vocal. In Korea my stage name in 'Seungri' which means 'Victory'. So Victory- V.I.

G-DRAGON: I'm the leader who's in charge of song writing also. My Korean name's Jiyong, 'Yong' means 'dragon'. That's why it's G-Dragon.
-BIGBANG is a group full of musical talent. Could you point out the outstanding points of your members?
V.I: First of all, SOL's dancing on stage is just great. I'm a guy, but I admire him. I envy him too.

D-LITE: When SOL is recording, he sings in his own style; I learn a lot from him.

T.O.P: When he's on stage he's very polished up. And, he has a style that no other Korean singers have, so there are many people that copy him. His specialty is his sophisticated dances and his performance on stage. He always studies the little details. His voice in very deep; it's full of 'soul' that no other Korean singer has. I think the level of our group went up thanks to SOL.
G-DRAGON: SOL has the 'Soul'. The other members mentioned a lot of stuff, but to add on to that, he has a groove and feeling that's superior to the others. The most significant thing is that he always has the mind to try his best. The result of his effort is him right now. He's magnificent. The amount of practice he does is outstanding. And on top of that he's always studying-, so I'm looking forward how he'll improve in the future.
這是他上次說的女友條件XD,權志龍我看穿你了

-Your reaction's very cool.
SOL: I'm ashamed/shy(laugh).
-Then D-LITE?
SOL: The meaning is in his name too; he's bright in any situation. When the other members are sad, he's the one that gives us the strength. His voice tone's very heavy and has a wide vocal range. He's a vocalist that can sing a lot of parts. When he's singing sad songs, he can make the song seem even sadder. He has a vocal colour that can embrace all the sounds and voices.

-After I heard the songs, I thought of that too.
T.O.P: Can I say some bad stuff?
他想暗算他弟

-What!?
T.O.P: Just joking(laugh). It's quite awkward talking about our members in a place like this. D-LITE, musically adds the sentimental feeling to BIGBANG's music. He's very good at conveying the sad feeling to other people and has a lot of 'colors'. He's working hard and is receiving a lot of love and support from a lot of people. He has a lot of merits.
V.I: D-LITE's a very natural person. When we(staffs and members) look at D-LITE, he makes us happy. He's like a hyung. (*hyung=older guy)
G-DRAGON: From a director's perspective, he can easily absorb the notes and the song. He can rapidly finish the recording. As SOL said, he has a voice that feels like it is embracing the sounds, and is a person with a lot of talent. He's even on variety shows on TV. For example, he's like "a tree with a lot of fruit". Also, he has a great personality; he's a person that I would like make my younger brother(laugh). He has a lot of merits and has a bright personality. When he sings a new note, he puts in the effort to reach it fast. We're looking forward to his future; Daesung will "succeed greatly". Daesung means "大成(succeed greatly)".
-Then T.O.P?
SOL: He's the oldest but likes to joke around. However when he raps you can never see that side of him. He has a charismatic style.
D-LITE: Can I say "He has none"?
(All laughs)
T.O.P: It's okay. You can say anything, even the bad stuff(laugh).
D-LITE: Just kidding(笑). Musically, T.O.P's starting to write songs. I like T.O.P as a composer too; he made a bossa nova music style song(*착한 사람). After hearing that song I became his fan. His rapping's very powerful. For example, when G-DRAGON comes into his rap, I think it's great how they collaborate together. And as a person he's….
T.O.P: Useless? (笑)→自卑病發作

D-LITE: No no (laugh). He's the oldest by age, but is very nice to us, who are younger.'
V.I: T.O.,P first of all is very cool! Very handsome too. He also writes lyrics for our songs. One of his masterpieces is listed in one of our albums. If T.O.P studied Japanese, I believe that he would make great songs in Japanese too.
G-DRAGON: If you had to explain T.O.P it would be that he has a "free soul". From his personality, to his actions and music, he has his own unique "T.O.P style". Musically, he doesn't look awkward at all when he makes new challenges. He has a lot of talent. About his voice color, his voice has a great impact. When people hear his rap, people will like him; that's his style. And his personality, if you ask which side then he's manly and you can see that from his actions. That's T.O.P. Therefore T.O.P will become "TOP".

-How about V.I?
SOL: He's always confident. He takes the initiative and sets an example for us. He has a lot of motivation for his own color; in Korea he's in dramas, musicals and is even an MC.

D-LITE: Usually when people start new thing, they hesitate and don't step forward. V.I is always willing to challenge himself. He's full of confidence and is able to show his results. He's the youngest in our group, but there's a lot to learn from him. For example, in your working field there are a lot of people that are above you. There probably would be some things that are hard to do, but he always works with a bright attitude. I'm thankful for that point.
T.O.P: His voice tone in BIGBANG's music, gives a feeling of Western music. Also, his fan services are outstanding. For example, when a fan turns their back, he makes them come back with his fan services. His ability to absorb everything, he has a charm that attracts people. He has a lot of desire in many areas- I don't know what he's thinking about… That was a joke(laugh). His passion towards dancing is outstanding too. He's studying, listening to music. He's a person that works very hard. Also when we release a new album the fans always say, "V.I always improves"(laugh). He makes us feel something, and makes us think that we should work harder.

G-DRAGON: We talk about this a lot amongst ourselves a lot, he has the concentration and tenacity that we even think he would survive in a deserted island. He's also really good at working with other people. Has great desires. Since he's still young, there are parts where we say 'since he's still young-', so we're looking forward to his future. Also, he's lived by himself for a long time. You might think that many unfortunate things would happen working as a group, but he always deeply things about everything. However because not everyone knows that, some people that meet him for the first time think he's a little arrogant and has boundaries. However when they get to know him, they'll notice how charming he is. So within this group, he's the cute youngest brother. When he hears, "this isn't it" from someone, he's the cute youngest brother that tries to fix that part. Musically, he has the strong sensibility of a boy. His voice colour enriches BIGBANG's music. He's always passionate toward dancing and is a person that always works hard. He'll make more progression in the future. He'll make "Victory" in BIGBANG.
他到底是想幫他還是害他? 可是你對他的感想好多....我都快要被你說服其實他真的很努力

-Lastly, could you talk about your leader G-DRAGON.
SOL: I've grown up with him for the past 9 years. He has a lot of talent. He can write lyrics, compose, rap, sing and even dance. He's an all ground player. He has a contrasting personality to mine, so G-DRAGON and I we tried to fill up the space; I learned a lot from him. As BIGBANG's leader he's very calm and cool-headed. He's a perfectionist.

D-LITE: As a leader he guides us through the path we need to go and is a leader that leads us well. You might think that there would be a lot of clashes within the group, but because of our great leader BIGBANG all the way to this spot without fighting. I'm thinking G-DRAGON will become a 'dragon'(laugh).
T.O.P: He writes songs; I think he's a person that makes addictive melodies. When you listen to his songs, you fall into them; he has a wide range of support from Korea. BIGBANG has a wide fandom because of the music he makes; it is because of G-DRAGON. Also, within the group he always looks after the members. He looks after the younger members. These days we have busy schedules so there are some times that he can't look after us at much, but he always checks on us. He likes to be fancy on stages and he's good at pulling it off. Lastly, I also think G-DRAGON will become a 'dragon' (笑).
V.I: G-DRAGON is BIGBANG's leader, but is also a producer. There are a lot of BIGBANG hit songs that of his from and has a lot of talent. I'm looking forward to the songs he'll write in the future. He's a great hyung.

-Thank you. I heard that you guys are living in Japan right now. Are there any hard parts about this?
V.I: The language of course. There are no problems when we're shopping, but it's hard when we're on air.

-How about the housework while you're living here?
SOL: That's also a problem when we're in Korea too(laugh).
你真的很誠實耶東永裴,你門真的很不擅長說話XD,但你很官方

-Who's the member that's best at cleaning?
SOL: G-DRAGON of course. He's good at cleaning and organizing.
G-DRAGON: I can't work when my surroundings are dirty.
所以你絕對不可能跟TOP同一間房

-Interesting. Then who's the person that messes up everything?
T.O.P: That person's me(笑).However, when you live with each other you become like one another. I also clean these days.
你在說笑吧XD

-Now, I would like to ask about your debut single "MY HEAVEN". The melody and the lyrics, the song really touches you.
SOL: This is a song made from the collaboration of G-DRAGON and Daishi Dance. This is a love song that expresses the sadness that everyone's been through before.
-In your "NUMBER 1″ album you sung this in Korea; was the feeling different singing it in Korean and in Japanese?
SOL: The feeling of the song "MY HEAVEN" didn't really change even after singing it in Japanese.

D-LITE: The pronunciation was hard. Before singing it I listened to the meaning of the lyrics and sung it while thinking of the meaning.

-The content of the Japanese lyrics is a little different from the Korean lyrics.
SOL: Yes. The Korean lyrics convey a "I'm in a loving relationship" message but in the Japanese version it's the opposite.
-The song's sadder because it's thinking back about the past. T.O.P you're in charge of the rap, but I though it would even be hard for a Japanese person to rap the rap part in 'MY HEAVEN'.
T.O.P: About the rap, in the past I did it all in English. But because we were debuting in the major field, I wanted to let more of the Japanese people to listen to my rap, so I decided to rap in Japanese. I had my mind on my pronunciation, but I also thought of the feeling that you can only feel while rapping in Japanese. I tried to make it sound more vibrant; I also concentrated on my tone and many other rapping techniques.

-Is there a key to rapping?
T.O.P: The more you listen and come in contact with rap, the more you improve.

-So it's important to constantly come in contact.
T.O.P: Yes. When you come in contact, please listen to BIGBANG's music(笑). We're planning to do bring more vibrant music in Japan, so please listen to our music.
可以不要嗎...

-About the PV, the former masterpieces of BIGBANG were more dazzling; but this time I got the feeling you held it in a little bit.
G-DRAGON: I wanted to convey a new feeling to the Japanese people. For example, we watched the mood and the tones. We watched a lot of Japanese PVs and movies and reflected on that.
-Is there a piece that you specifically were impacted by?
G-DRAGON: We watched a lot, so I can't pick out just one piece. We studied the color and specific points for our piece. While watching a lot of Japanese videos, I received a lot of the sentimental feeling.
-Sentimental?
G-DRAGON: For example the mood, houses or building, and streets were very organized, so there was a detailed and beautiful feeling to it. I sensed a cool feeling while receiving a warm feeling. I thought it was sentimental that way. Somewhat a "weak and vague feeling".
-After 'MY HEAVEN', you're releasing your second single album in July.
SOL: We're releasing it on July 8, which is in the summer. I thought it would be great if we would be able to enjoy it all together in the summer. 'Gara Gara GO!!' is a single album that looked more into BIGBANG's colour.
-Adding on to that, is there anything that you guys would like to do in the Summer in Japan?
SOL: I want to go to the beach with our members.去玩溫泉滿足了,換願望了你?!

V.I: I want to go to the beach too. We've been to Okainawa before but we didn't have time to hang out there
恩? 那你門兩個至親一起去吧,希望又會有節目滿足你門

-That's unfortunate. How about festivals?
SOL: I heard that festivals are big here in Japan, but we've never been to one yet. If we have the chance I would like to go.

D-LITE: We've passed by a "Cherry blossom festival" while driving.

-I heard that SOL and T.O.P really like eating good food. What was the best in Japan?
SOL: Fried meat. Everything in Japan tastes good so it's hard to pick.

T.O.P: Dishes with tuna such as mero fry. Or the tuna belly.
-Is the food that you guys like very different from each other?
V.I: We usually like eating the same stuff. Such as sashimi(*raw fish), or crab. We like the basic food like rice with beef, ramen in Japan.
SOL: Are you saying those are "basic foods"….(笑)?

T.O.P: All of our members like eating good food so we discuss before choosing our menus.
-Lastly, a message to the people that are looking forward to BIGBANG's activities?
SOL: BIGBANG has debuted in the major field and we're planning to perform in many places starting from 'MY HEAVEN'. I think we'll be able to meet you more often. Please support us.
D-LITE: We'll always work hard!

T.O.P: I really want to work hard to raise your hopes for us. We're doing promotions in Japan for a long period of time, I want to show you all the charms and sides of BIGBANG.
-You also have an event to celebrate you major debut on the day of the release of your second single album on July 8.
SOL: Yes. We want to show you an extraordinary stage, so I hope you come.
V.I: I'm very nervous and excited because we debuted in the major music field. We'll work hard so please give us the support.
G-DRAGON: Everyone said a lot of positive things; if you listen to our second single album you'll be album to notice a different side of us. I want to make something that will emphasize BIGBANG's charms and color. We'll work hard and study to not make us seem like overseas artist; please look forward to us.
Magazine scan: mican*
Translations to Korean: 그놈 @ bbvipz
Translations to English: Beau @ bbvipz

090706 ARENA MAKING<是雜誌的>

恩....POOR西瓜
090709音魂的訪問:<翻譯擷取自BBTW,有雞米>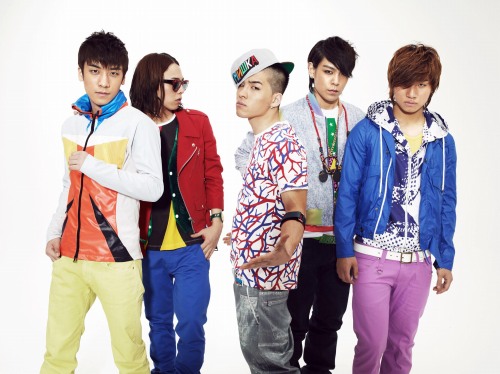 永裴:我是媽媽,GD是爸爸,大成是親戚,TOP是嬰兒,勝利常常跑出去叫也叫不回來的狗狗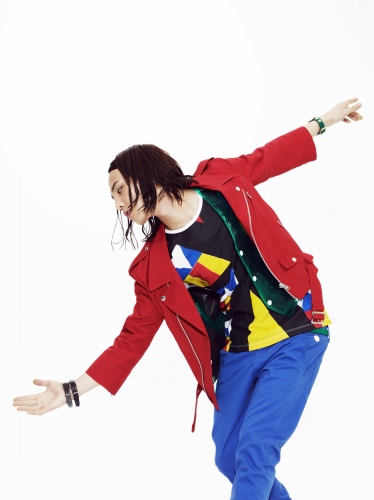 形容自己的成員:
大成:可愛的→因為是嬰兒所以可愛的 TOP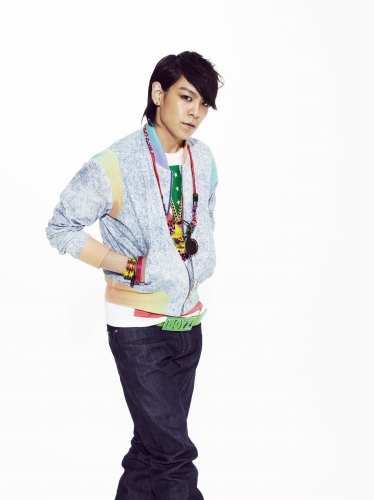 GD:帥氣的→永裴,跳舞的樣子只有帥可以形容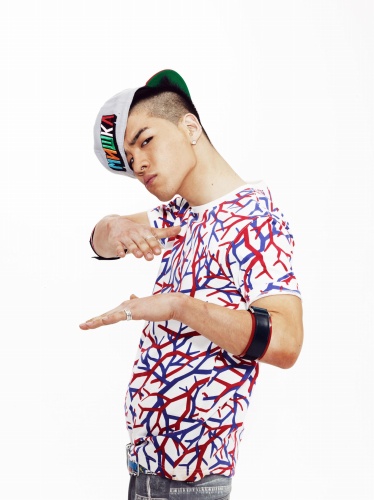 太陽:勝利常常沒有冷靜思考就輕率行動,在一起的時候都會發生出乎意料的事情,我想大概是沒什麼運氣吧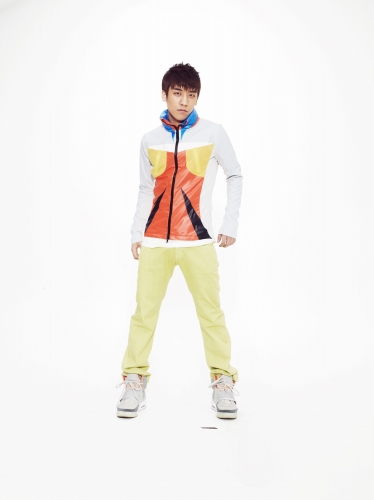 GD:有趣的→大成,雖然以前並沒有很好笑,但參加了各式各樣的節目后,就變的很搞笑了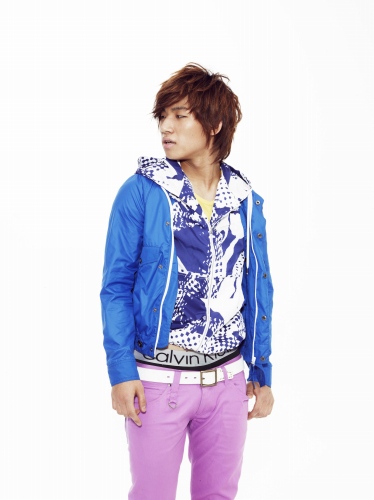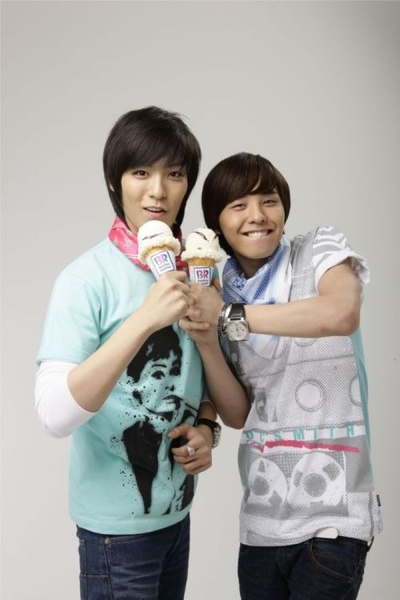 第一名是好吃組!!→這兩個食量真的很驚人,走到哪都在吃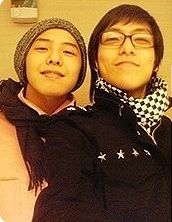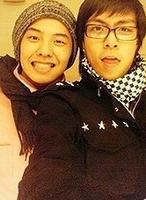 贏了就驕傲了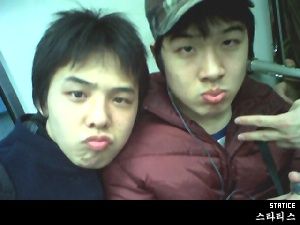 (為什麼我們輸了)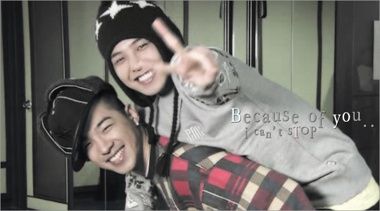 BG(不過還是第二!!)

接下來會放一些測驗題XD,請也踴躍投票XD